Human Resource Management Services — When You Need Them
Serving the Twin Cities and Rochester Metro Areas
Our current client contract does not permit us to accept work from new clients.
Our name says it all. We provide human resource management services — when you need them and where you need them.
We'll show you how we have helped other clients reduce their HR costs and increase their business efficiency with our contracted services.
Our initial consultation will cost you nothing.
We usually work with clients that employ 100-600 employees, but we have experience with both larger and smaller companies.
Human Resource Areas of Expertise
Talent Management and Retention

Employee Relations
Staffing/Recruiting
I-9 Compliance
Policy Development
Incentive Program Development
Benefits Administration
Organizational Development
Back Office Procedures
Training
Staffing/Recruiting
Compensation Plan Management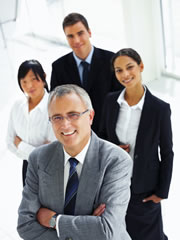 Human Resource Services & Consulting
HR Management
On Demand LLC
60779 231st Ave.
Mantorville, MN 55955
507-951-2942